Liners 4 Pools
Page: 1 2 > >> View All (14)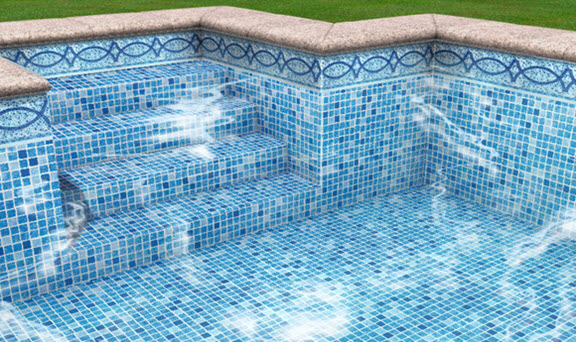 Recent developments in lacquering have provided vinyl manufacturers with the abilityto offer superior multi-lacquer finishes to strengthen the area of the pool which is prone to the strongest levels of attack – the water line.

Tile bands with multiple layers of lacquer have proven themselves under test to show
superior resistance to stains, abrasions and scratches, as well as delaying the migration of plasticisers from the vinyl, the process of which results in the vinyl going brittle.
The core body of the liner (walls and floor) has always only contained a single layer of
lacquer and this is still the case. Tile bands had also previously been coated in such a
way and part of the standard range is still available.



Covers4Pools Vinyl Liners:

All Covers4pools Vinyl Liners are manufactured to exacting standards from the finest materials and by use of the most appropriate fabrication techniques incorporating the latest technologies and machinery in design, cutting and welding. Seam welds are formed using 8kw hi frequency welders which feature a 'soft-bar' welding technique for a smoother, flatter seam. Beading is attached via a high temperature automated beading machine which gives a continually level, smooth and strong fusion between the liner wall and the bead extrusion.

Our range of patterns and combinations is designed to be varied and to cover traditional
and modern tastes.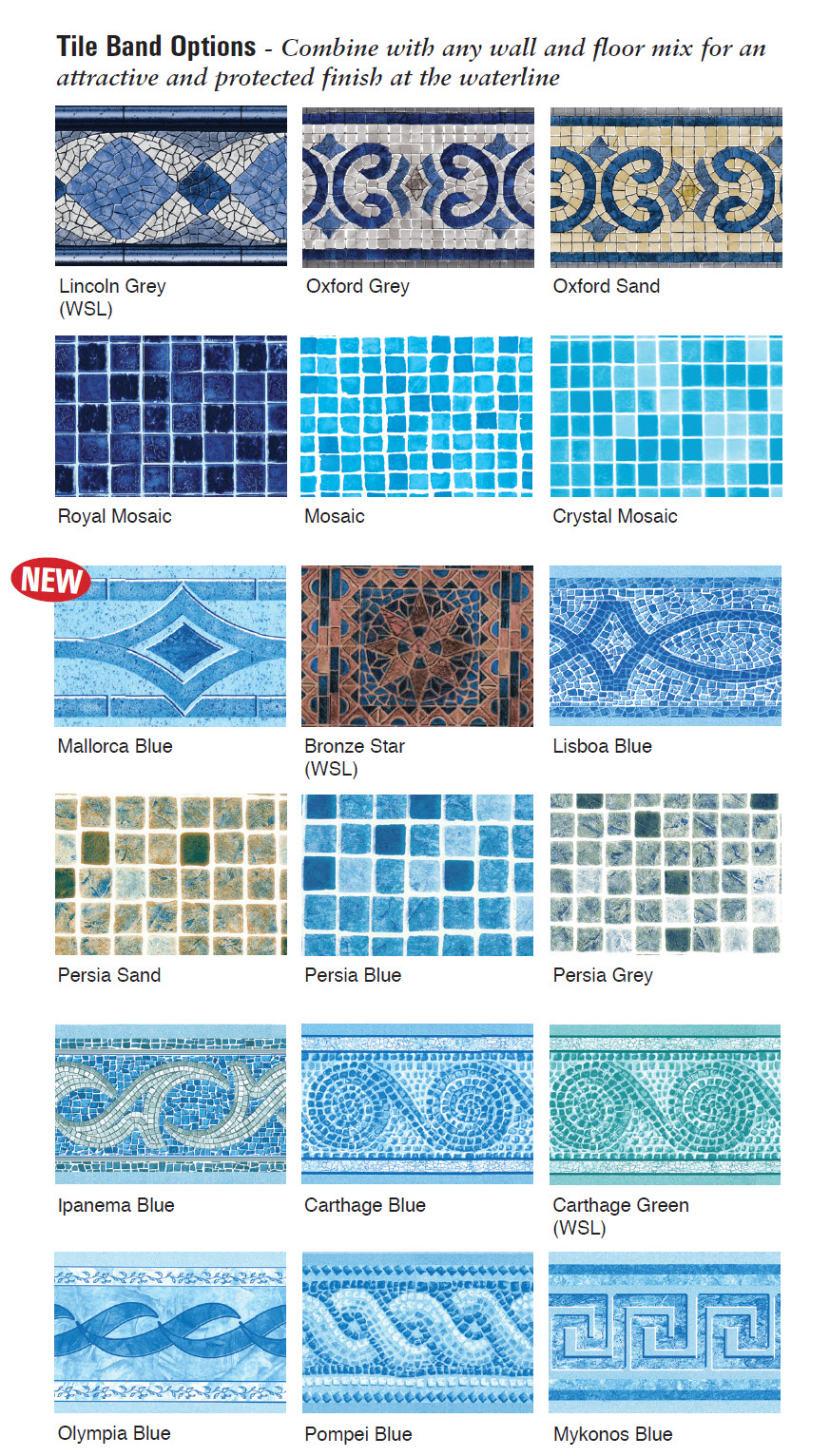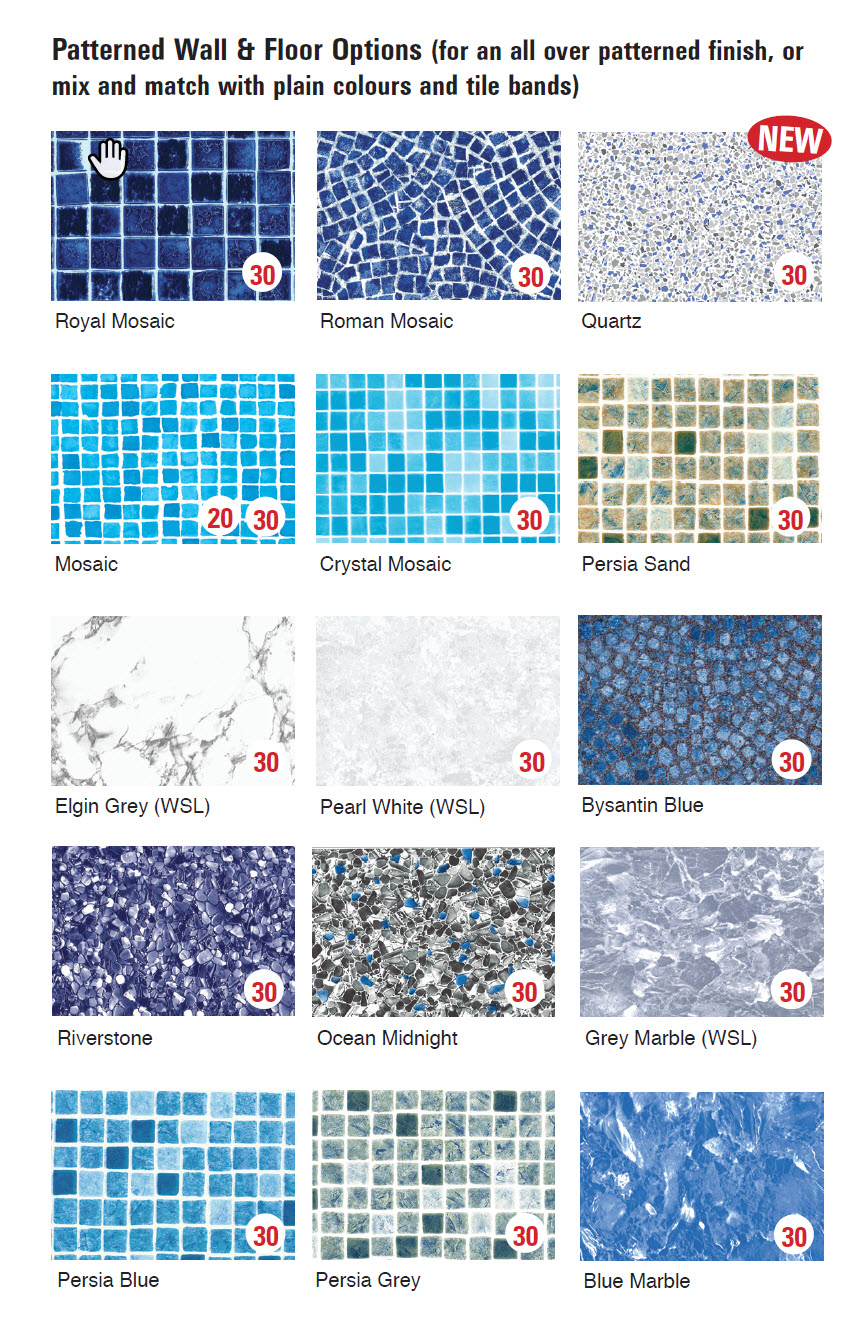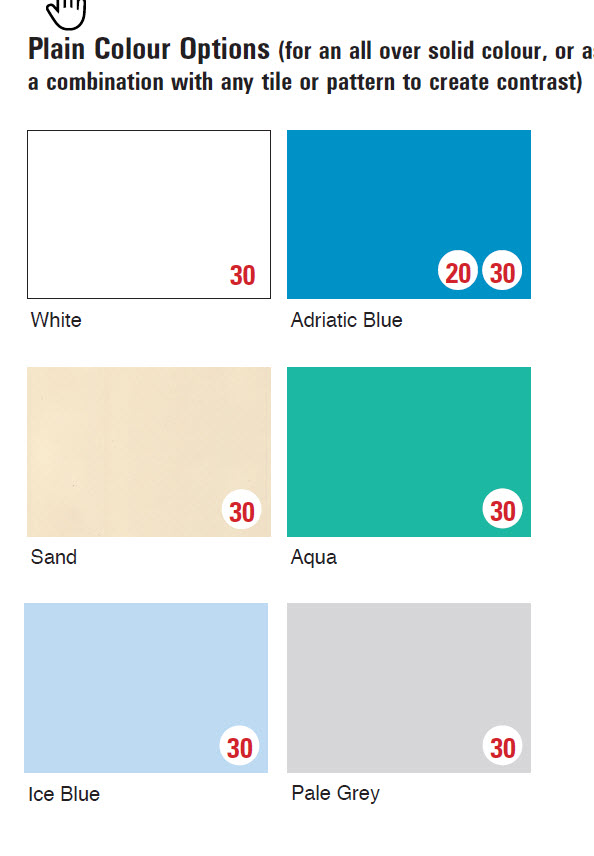 Contemporary Tile Band Liners
Exclusive Contemporary Tile Band Liners.

Covers4Pools range of contemporary tile band liners offers a wide range of options,
opening a new avenue of colours and designs which can contrast greatly from the standard and commonly seen traditional ranges. Stock is held in two forms, a narrow width
wall section with a pre-printed tile over and exciting wall design, and then a wider floor
section which is the same pattern as the background of the wall – hence the two
combine together to form an all-over pattern with a distinctive co-ordinated tile band.
The pre-tailored wall depths offer a perfect fit against the common 3'4" shallow end wall,
but because the floor panel is an exact match, any wall depth can be achieved by following the floor material up the wall.Whilst the contemporary tile designs are preprinted
onto the basic wall design, it is also possible to cross-match these tile bands with
any other patterned or plain wall/floor combination. We can manually trim the
required tile band from one wall section and then weld it onto the desired wall pattern.
Naturally this does introduce some wastage of materials and extra labour content for us,
therefore a running metre surplus charge should be applied to the base cost of the liner
you desire. For example, if you require the Monterey Tile above a plain blue liner, add the
price per metre stated below (multiplied by the perimeter of the pool) to the cost of a plain
blue liner. (This operation cannot be completed with the Florentia Tile Band. Tile band widths vary please enquire if this will be a concern)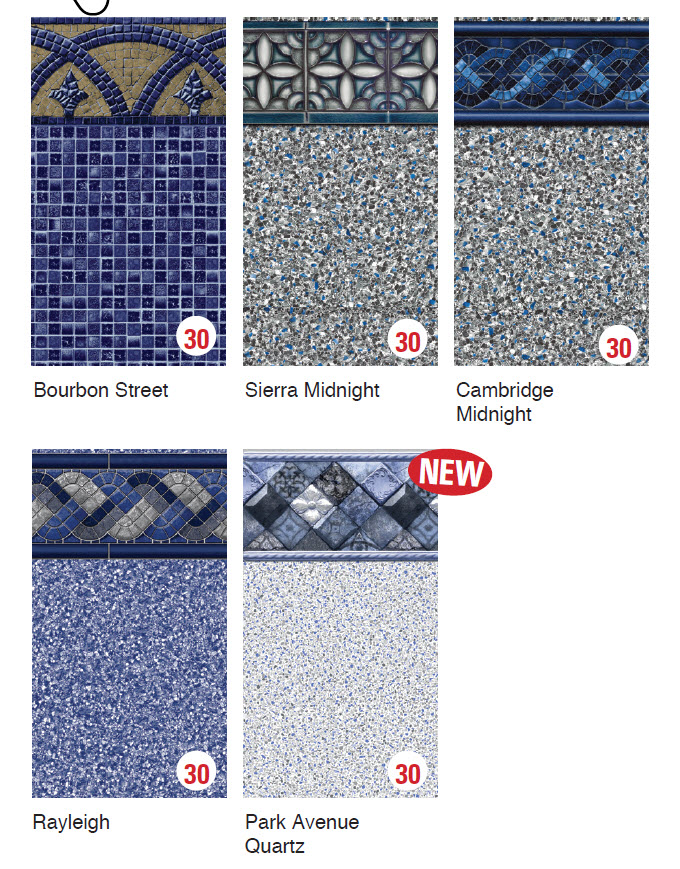 Page: 1 2 > >> View All (14)